Machine Learning and Data Science Development | CloudFlex
ML Services. Data science services
Make your software more intelligent with Machine Learning and Data Science Services
AI and Data Science are keys to make your software more intelligent. This is an intelligent search, classifiers, prediction models and in the end rough math and calculations.
Our research and development skills, as well as the development of artificial intelligence software for high - tech and custom machine learning solutions, enables our customers to tap into market segments that were previously unexplored, become more efficient, and achieve measurable results for their businesses. CloudFlex provides artificial intelligence (AI) software solutions and data science solutions as well as machine learning development services with the goal of making consumers happy and enhancing enterprises
Develop Smart System
Your Benefits injecting Intelligence into software
Achieve your goals with the best Machine Learning/Data Science services
What can we develop with machine learning and data science?
Smart assistants & intelligent chatbots development
Neural networks development
Voice and speech recognition integration
Self-learning analytic tools
Sensors data/big data processing
Raw math and statistics for enterprise projects
Study Cases
Software works we are proud of
Our past jobs in this and related development areas
Machine learning development
Build smart products and process data with machine learning services by CloudFlex
AI/ML, which is an abbreviation that stands for artificial intelligence (AI) and machine learning (ML), is a significant development in computer science and data processing that is rapidly affecting a wide variety of different business sectors. When companies and other types of organizations undertake digital transformation, they are confronted with a growing tidal wave of data that is at once extremely useful and increasingly difficult to acquire, manage, and analyze. This presents a significant challenge. For the purpose of managing the enormous amount of data that is now being gathered, mining that data for insights, and acting on those insights after they have been found, new tools and approaches are required
What's the cost impact for adding some AI to the product?
Intelligence integration cost
Telling the truth, hiring an engineer who is also proficient in math is not cheap. But we know how to make end work cheaper and save significant costs making analysis and determining what's the best AI solution for a product. You should consider at least 10-20k USD additionally to make product more intelligent or inject some classifier which can make effective prognosis on data you have
Data Science services
Who is machine learning engineer?
Typically, an ML engineer is part of a broader data science team and will communicate with other members of that team, including data scientists, administrators, data analysts, data engineers, and data architects. Depending on the size of the firm, they may also contact with members of teams other than the ones on which they serve, such as those responsible for information technology, software development, sales, or web development. Machine learning engineers operate as a bridge between data scientists who focus on statistical and model-building work and the design of machine learning and AI systems. Data scientists are responsible for the statistical and model-building work. The machine learning engineer profession requires evaluating, analyzing, and organizing significant volumes of data, in addition to carrying out testing and improving the performance of machine learning models and algorithms.
Our Testimonial
What clients are saying about us
Discover our past software development reviews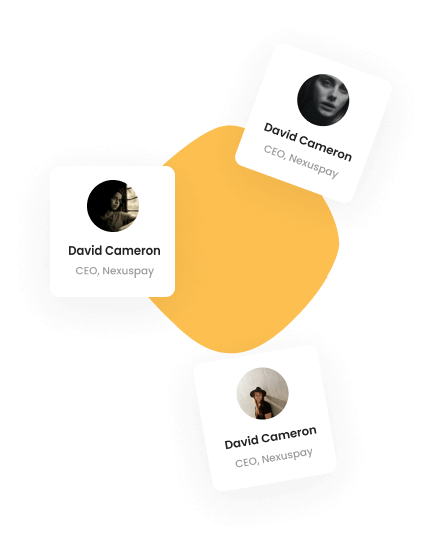 CloudFlex has technical excellence and proficiency
Their response time and professionalism are impressive
We've been nothing but ecstatic with CloudFlex. We intend to continue our relationship.
They were willing to help and improve the product, responsive, and cost-efficient
The team is highly responsive and provided extended feature analysis to uncover the edge cases and deliver better
Generally, the product was great, there were no critical issues at the end of the day.
Their services were excellent