Mobile App development | CloudFlex
Mobile App Development Services
Get the best native apps and cross-platform apps for Android and apps iOS
Every business nowadays needs to have a mobile applications can be posted on the Google Play or AppStore for Android and iOS. Mobile applications can be native or cross platform, which means they have shared codebase. Our software engineering team are true experts in mobile application development. We can make it native in Java or Kotlin for Android or in Swift/Objective-C for the Iphone. Our expertise also allows us to create high-performance cross-platform app in Flutter or React-Native
Start Mobile App Project
Your Benefits Creating a Mobile app with CloudFlex
Get reliable cross-platform or native apps
Why we are a good partner?
Deep expertise

We can cover both native and cross-platform products
Proactive team

Our senior engineers don't hesitate to provide suggestions
Only modern technologies

New software built according to the standards to meet user needs in terms of performance
Refactor legacy code

If you have legacy Java or Objective-C code we will refactor it to Kotlin and Swift
Project documentation

Our dev team is documenting as much as possible and at the end of iteration software is covered by documentation
Support phase

After initial development, our senior team is ready to help you extending the product
Study Cases
Projects, including mobile one's, we proud of
Success stories
Native app development services
Should I start with Native app or cross-platform?
Native apps are considered to be reliable, stable and scalable. And that's absolutely true, since they are using API of the OS. We at CloudFlex appreciate native languages like Kotlin or Swift, or even plain old Java. Native development though takes more time but you win at long range. Cross-platform frameworks like Flutter performing for a project MVP's or if there is limited budget. You can always rewrite it to native
How long to develop Android app? iPhone app, how long?
How long to develop Mobile App?
It would depend on the product size and complexity. Regular mobile app with standard set of features like profile, main page, some search and feed with fresh but standardized designs would take around 3 month to set up. It would include linking with data sources and making all integrations required to get the first version. Bigger project might take way longer
MvP cost and PoC cost
How much does it cost to develop an MVP or develop PoC?
Based on the timeline developed during analysis and scope of work document there would be a rough budget available. Depending on if you require a design services or if there are some complex features costs might vary a lot
App development for business
Why do I need it for my business?
Businesses rely on marketing to spread the word about their latest offerings to both potential and current clients. Mobile applications improve advertising campaigns since potential customers have to seek out and download the app themselves. What this means for a company's marketing efforts is that apps bring in high-quality leads. With mobile app you can increase product awareness and get more users
Our Testimonial
What clients are saying about us
Discover our past software development reviews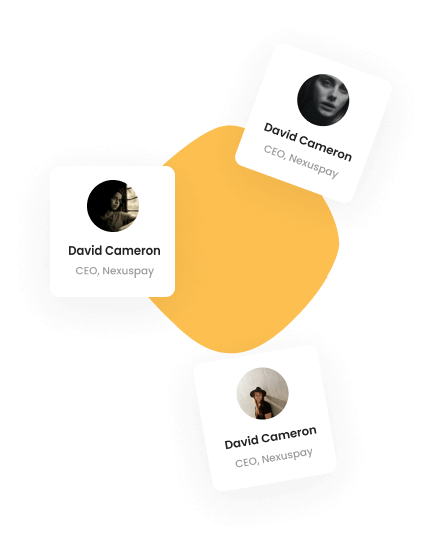 CloudFlex has technical excellence and proficiency
Their response time and professionalism are impressive
We've been nothing but ecstatic with CloudFlex. We intend to continue our relationship.
They were willing to help and improve the product, responsive, and cost-efficient
The team is highly responsive and provided extended feature analysis to uncover the edge cases and deliver better
Generally, the product was great, there were no critical issues at the end of the day.
Their services were excellent