UI/UX design services | CloudFlex
Web Design Services
Create beautiful designs customers would love
UI/UX services dedicated to create beautiful and meaningful interfaces presented to customers. This includes product tree known as product map creation, prototyping and designing of end wireframes. In modern world, outstanding user interface is a key part to attract more customers to your product.
By making wireframes and envisioning before actual development you can save a lot of resources.
Our professional designers are ready to task themselves with conceptualizing the mobile and web app's UX and UI. In order to guarantee that both client and end-users are satisfied with the final visual design of the product, we prepare many UI design options and utilize moodboards to develop a cohesive aesthetic for the product
Request Designing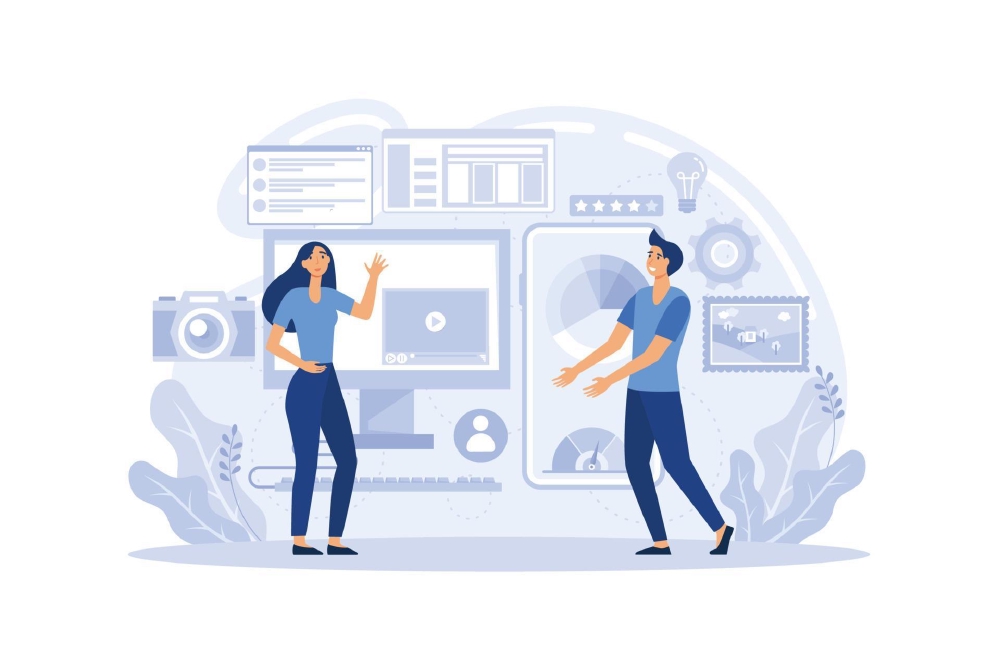 Your Benefits investing into UI/UX of the product
Get to top with professionals in website designs
Why do I need remarkable interface?
Validating ideas and possible solutions with little investment of time and money in UX services may help developers avoid the danger
Developing comprehensive user interface design, user experience, and design research to fulfill user requirements better
Take advantage of our user experience design research centered on your target audience to create a plan for increasing happiness, loyalty, and retention among your current clientele
Using UI/UX services to create a product or service that is tailored to the requirements of a target audience increases the likelihood of that audience buying the product or using service in the future
Our UI/UX design services will help you increase your consumer base and keep your current customers happy
Maintain rollout schedules and reduce the risk of budget overruns with the assistance of a plan that is friendly to both time and money, which is supported by our user experience consulting services
Study Cases
Projects we helped to design
Our study cases
UI/UX design services
Why do I need UI/UX design services?
Making a good first impression is crucial. CloudFlex is proposing a variety of UI/UX services to develop effective client retention tactics and aid in the development of human-centered, engaging, and trustworthy brand identities. With our UI design services, we challenge companies to establish their identity, and with our UX design services, we help them leave a lasting impression on their target audience in a way that motivates and inspires regular users. That being said, we are able to reduce delivery times by as much as 50%. Our UI/UX design services will help your brand stand out from the competition and provide an exceptional experience for your users
Timeline for UI/UX Designing
How long does it take to make design of the product?
Each product is unique and outstanding and designing can take time at the beginning and continue while development is in progress. Typical design phase starts from a series of meeting to discuss product idea with the designer. It usually takes around 1 sprint (two business weeks) to develop first version of designs. During first week expert is gathering your vision and transforming it into concepts using Figma and Zeplin tools. Second week dedicated to finish and polish and present to customer. So, for a small or small to medium project size it would take from 2 weeks to 1 month
How we make UI for products?
How we work?
We provide harmony to the field of UI/UX design. CloudFlex UX & UI Designers in cooperation with tech team guarantees that your project goals will be accomplished, regardless of whether you require an app developed from start or an upgrade for an existing interface. For the project's intended results, we opt for the most appropriate collection of tools and methods and draw upon our many years of experience in UI and UX service provision
Our Testimonial
What clients are saying about us
Discover our past software development reviews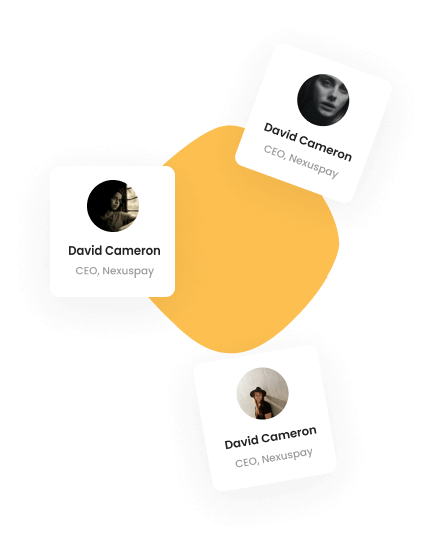 CloudFlex has technical excellence and proficiency
Their response time and professionalism are impressive
We've been nothing but ecstatic with CloudFlex. We intend to continue our relationship.
They were willing to help and improve the product, responsive, and cost-efficient
The team is highly responsive and provided extended feature analysis to uncover the edge cases and deliver better
Generally, the product was great, there were no critical issues at the end of the day.
Their services were excellent